Fugitive emissions or FEs are the unintended release of gases and vapors from pressurized systems into the environment. Carbon dioxide is the primary FE. It accounts for more than 60% of the FEs released by the transportation, power generation and general industry. Other material can be leaked as well including process material, VOCs, intended liquids, steam, etc. All releases can have significant impact in critical operational areas, even. Fugitive emissions need to be controlled in order to maintain environmental and air quality and the general health, safety and well-being of the people working at or living near facilities that have the potential for fugitive emissions releases.
One of the best-known FE release incidents is the Donora Smog. In 1948 in Donora, Pennsylvania, an air inversion containing fluorine gas from nearby zinc and steel works killed five people and sickened thousands. This led to what is now the Clean Air Act and the regulations to control FEs. In general, FEs are released by some aerosol spray cans, faulty valve seats or valve body joints, worn valve stem packings, damage gaskets, loose flange bolts, etc.
Since 1960 the EPA and end users in the Oil and Gas and Petro-chemical industries recognized the need for low emissions or "Low E" technology for injectable valve sealants that worked with traditional valve packing to control fugitive emissions. Studies have shown that about 60% of fugitive emissions leak from valves and 80% of these FEs leak from the valve stem assembly. This suggests that packings are worn or not adequately maintained and are no longer effective. A Low E injectable packing is the solution. This technology would be most important in O&G midstream processing and downstream refining activities as well as in Petro-chemical plants.
Low E valves and packings are available but what does this mean? There are standards to define the requirements. To qualify as Low E, a valve and its packing must be tested. FEs must not exceed 500 parts per million volume (ppmv) for any single reading and, on average, must be less than 100 ppmv. The manufacturer of the valve must provide a written warranty against failing to meet the Low E requirements for a period of 5-years. In cases of failure, the manufacturer must replace the valve.
How are elevated FEs addressed beyond the 5-year warranty period? Leak Detection and Repair (LDAR) and Enhanced Leak Detection and Repair (ELP) programs and Consent Decrees (CDs) require Drill and Tap (D&T) programs to locate leaks and repair valves to bring FEs back into compliance with current requirements. Many of the repairs include the use of a Low E injectable packing to re-energize a worn standard packing. D&T repairs are an effective means of repairing leaking valves while the valve is still in operation and under pressure.
A common practice to reduce FEs is to use 2-part hardsetting epoxies to seal leaking valves. Using this technology results in reduced FEs and an inoperable valve. Although the primary objective of a repair is to return the valve to normal low emissions service, a secondary objective should be to do so while maintaining a fully operational valve. The technology to achieve these objectives, (1) to reduce fugitive emissions to acceptable levels and (2) to maintain an operable valve, is available today in Jet-Lube Ezy-Pak Extreme.
Jet-Lube Ezy-Pak Extreme Injectable Packing is a patent pending, non-hardening, flexible and moldable injectable valve sealant. Jet-Lube Ezy-Pak Extreme Injectable Packing has been tested according to the API STD 624 Type Testing of Rising Stem Valves Equipped with Graphite Packing for Fugitive Emissions. API STD 624 tests the valve and packing. In testing of Jet-Lube Ezy-Pak Extreme Injectable Packing, an independent 3rd party testing facility evaluated the ability of the product to bring a leaking valve and standard packing back not compliance. That is, an average of less than 100 ppmv fugitive emissions. The test results can be seen in Figure 1.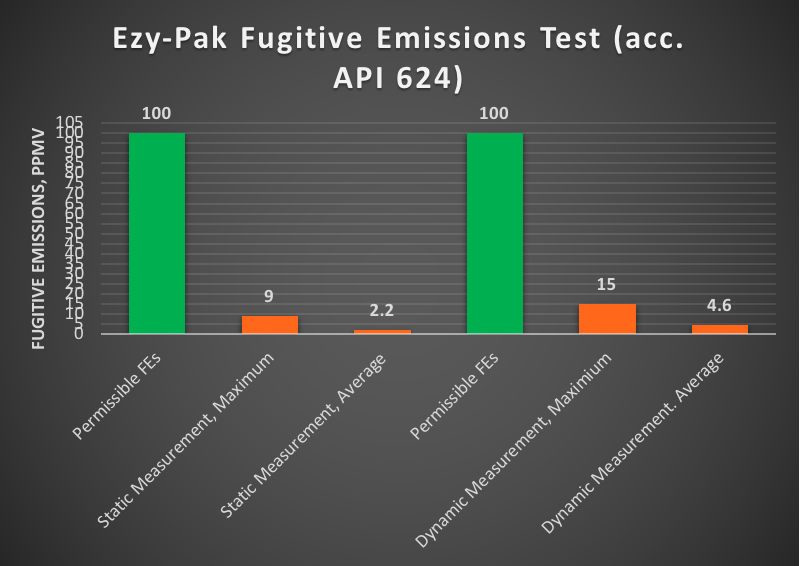 Figure 1Ezy-Oak Extreme Test Results (acc. API 624)
In order to maintain and improve the environment, the quality of the atmosphere and to significantly reduce greenhouse gas releases and their effect, regulations controlling fugitive emissions are likely to become more stringent as we move into the future. The forest fires, droughts, elevated temperatures and flooding that we have been experiencing during the last few years may be the result of long term greenhouse gas releases and their cumulative effect which appears to be global warming. We can combat this process, even contribute to its remediation to some degree, by using modern Low E injectable packings to repair worn standard valve stem packing.