Almost 9 years have passed since the National Aeronautics and Space Administration (NASA) suspended its space missions. The last to do so was Shuttle Atlantis, which carried a manned mission on July 8, 2011 to the International Space Station.*
With time and technological advancement, something historic is about to happen this 2020.
For the first time in history, a commercial company, SpaceX, will do a manned mission together with NASA. SpaceX, owned by the billionaire Elon Musk, will take astronauts Bob Behnken and Doug Hurley to meet their colleagues at the International Space Station.

Elon Musk is known for creating avant-garde solutions such as the PayPal internet payment system, Tesla, the first line of fully electric cars, among other projects thinking about what the future will be like for humanity. SpaceX is his most ambitious project so far.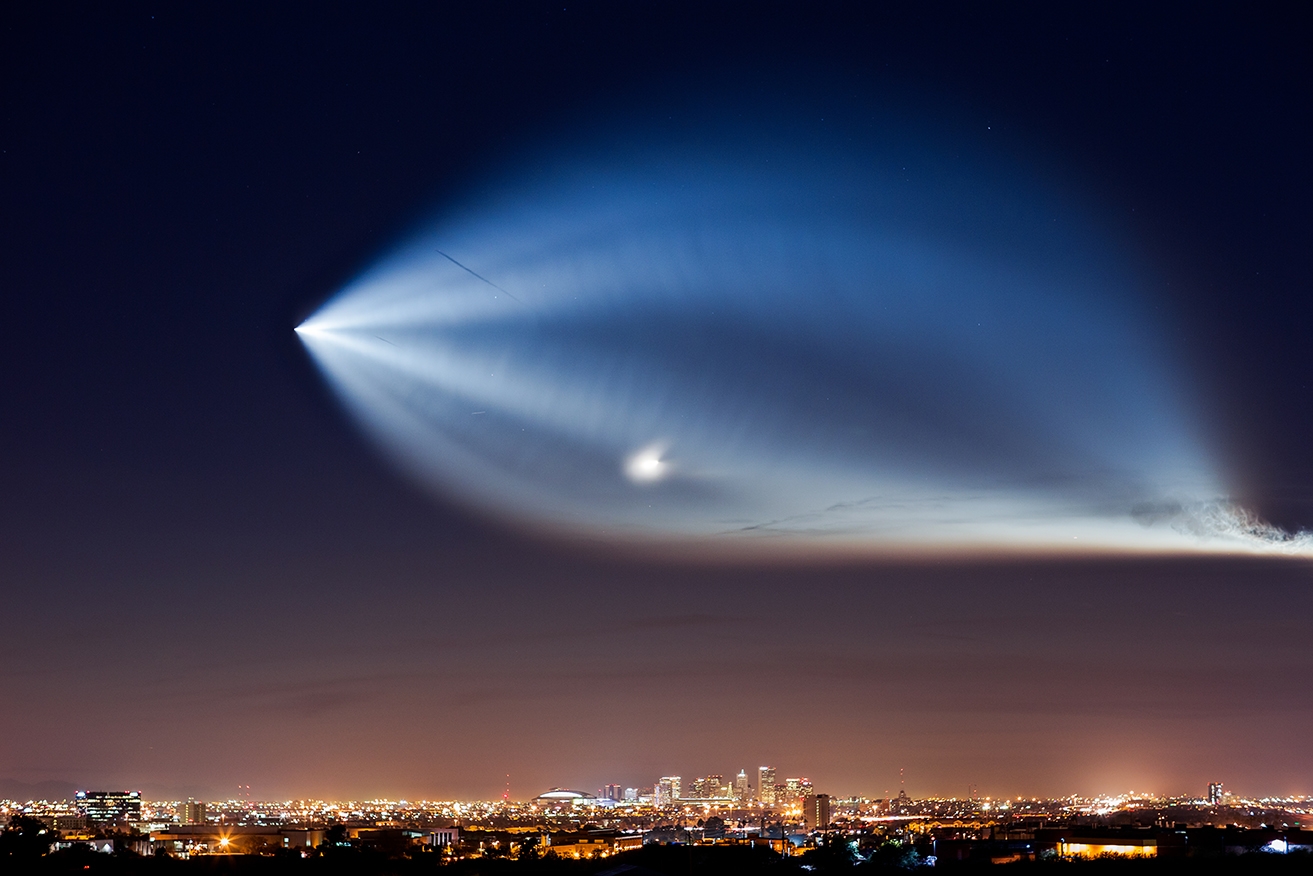 Image - Falcon 9´s first stage doing test flights over Phoenix, AZ
SpaceX has created space rockets like the Falcon1, Falcon 9, and Falcon Heavy, that can be reusable for different manned missions, even with the intention of bringing human colonies to inspect Mars using the Crew Dragon spacecraft.*
Is the SpaceX way better than NASA's?
It is a matter of perspective.
SpaceX seeks to optimize the resources used in a space mission, to get the most out of a space launch considering its construction, transportation, launch and landing.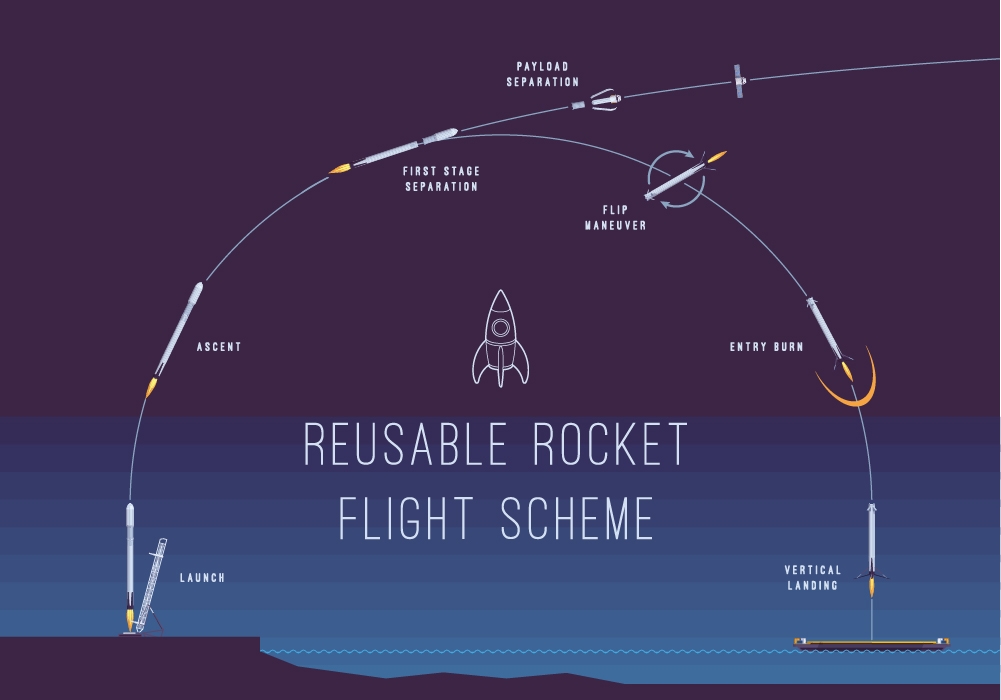 Infographic - How the reusable rocket works
This does not detract from all the work NASA has built over the years, practically pioneering space missions around the world.
Thanks to NASA we can witness technological and engineering wonders such as Apollo 11, responsible for the first and only trip to the moon, the space shuttle Discovery and the Crawler Transporters, considered to be the largest vehicles in the world with an approximate value of 1 Billion dollars each.*
Despite the fact that Apollo 11 and Discovery are discontinued, the line of Crawler Transporters are still in use with some missions ahead.
This first engineering marvel was built in 1965. It weighs approximately 6.6 million pounds (or the weight of about 15 Statues of Liberty or 1,000 pickup trucks)*, and has an average speed of 1 mile per hour, at which it can carry up to 18 million pounds.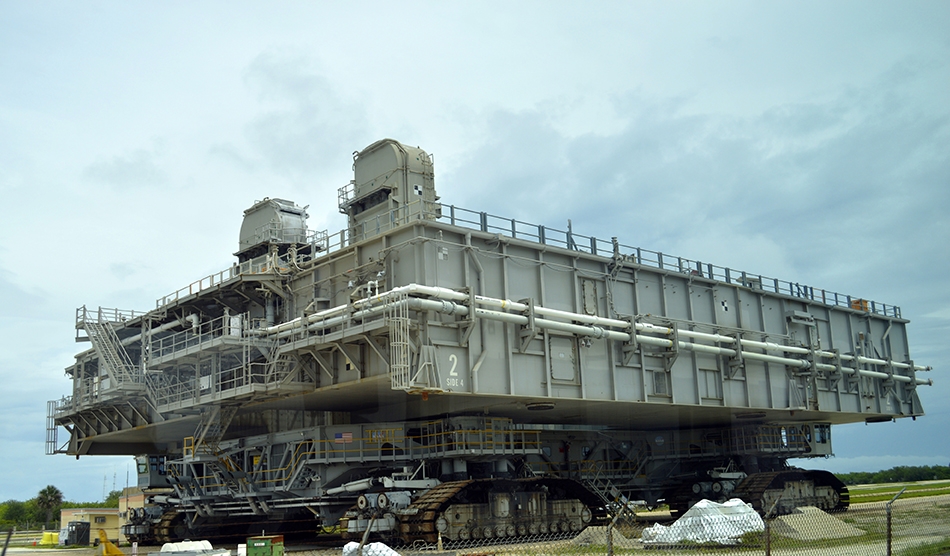 Image - Crawler Transporter at Cape Canaveral Air Force Station
A machine like the Crawler Transporter must be perfectly lubricated to avoid setbacks, in a 4-hour operational period, it uses about 55 gallons of grease.* Whitmore® has the honor of lubricating the new roller bearings of the Crawler Transporter 2 using Surtac® 2000, a multi-service lubricant distributed by our distributor PhosChem Supply Company, Inc to NASA.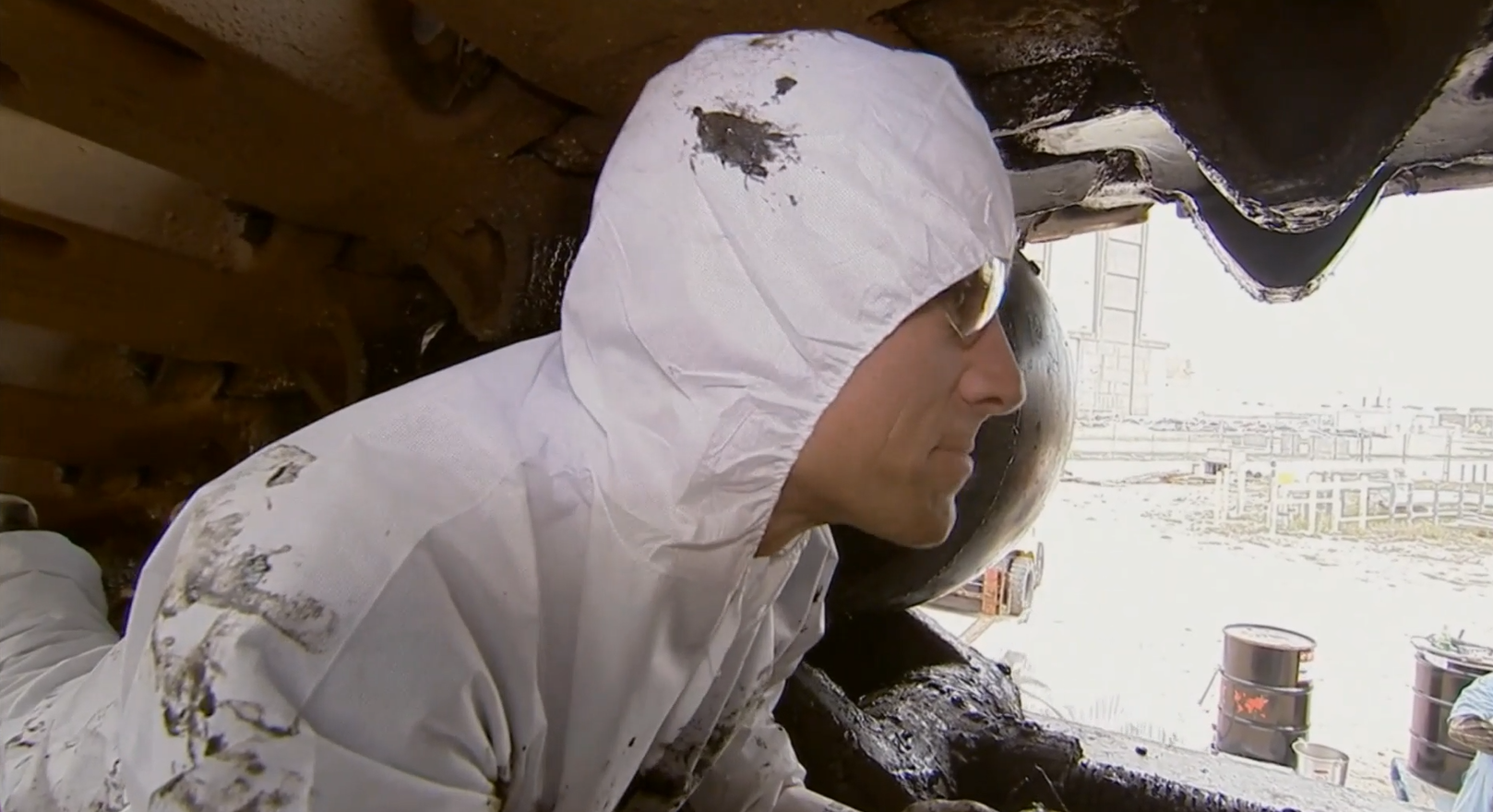 Image - Mike Rowe shows what it is like to lubricate the Crawler on an episode of Dirty Jobs.
If you want to know more about grease lubricating important assets like these, take a look at The Best Practices to Grease Lubricating your Equipment.
In 2024, the Crawler Transporter 2 has a mission to transport the shuttle to the launch pad that will carry out the Artemis Program. It will take the first woman to the moon.*
On the other hand, SpaceX launches are using trailers, rails and special wheel launch vehicles to move the Falcon 9 to the launch complex in a horizontal position for it to be later lifted and ready for launch.*
This is how SpaceX and NASA reopen the world's curiosity to explore space taking humans beyond planet earth's orbit. It seems that we are close to witnessing how both organizations will lead humanity with new challenges to conquer.
SpaceX announced the Falcon 9 rocket launch is programmed to be on May 30th at 3:22 PM ET at the Kennedy Space Center. The launch was originally programmed to launch on May 27th rescheduled due to bad weather conditions.
References:
*-Show Title: Bridge Painter
Dirty Jobs: Mackinac Bridge painter, NASA Space Crawler transport lubricator
Premiere: Aug. 7, 2007