Back to Blog
How To Seal Leaking Flanges Using Deacon 3300 Extruded Gasket Compound
Posted on 05/21/20 in: Product Knowledge

|

Military

|

Petrochemical

|

Utilities / Power Generation

|

Author: Steve Spiegel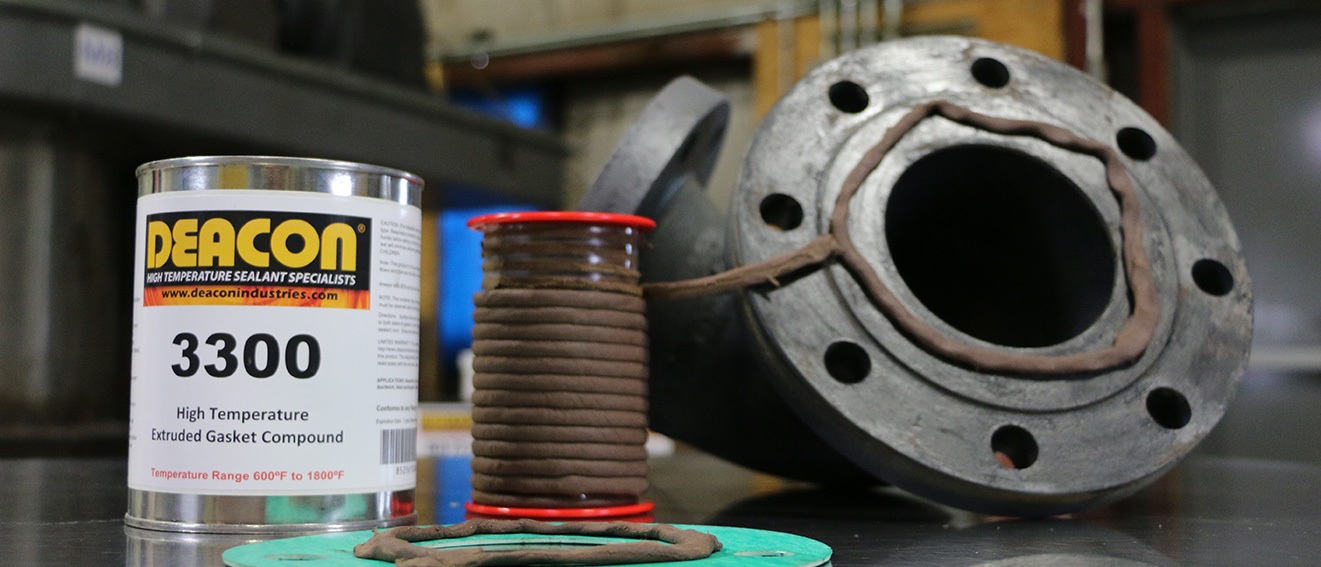 Deacon 3300 is a fully compressible putty-like joint sealant that is packaged on a spool, in various diameters and lengths. Rated to 1600F (871C) and 1500 PSI (103 Bar), it can be used to replace a gasket or in conjunction with traditional fabricated gaskets to seal against steam, hot air, and various chemical environments. Deacon 3300 allows for a fast/easy repair and can be used to eliminate a costly inventory of various sized gaskets and types.
Video - DEACON 3300 is an extruded putty-like joint sealant that can be used with or without a
fabricated gasket, thus eliminating the need to inventory various gasket sizes and types.
Simply compressing the cord between two mating surfaces will achieve an initial seal. Upon heat exposure from startup, the product will cure to a flexible leather-like consistency that will not cement the joints together (remains removable). Ideal for joint applications that have surface defects, steam cuts, pits, and other irregularities, Deacon 3300 can compress down to 0.002 inches (0.05 mm) to fill the voids and achieve a leak-free seal.

Equipment types include access doors, boilers, turbines, heat exchangers, and incinerators. When trying to determine the thickness of Deacon 3300 required, a general rule for sufficient sealant compression is three times the thickness of the gap to be sealed. Example: 1/8" flange cut or gap = 3/8" Dia. Sealant

Tags: Joint Sealant, High Temp Sealant, Flange Sealant, Gaskets